Discover the world's most spectacular destinations and immerse yourself in new cultures. Wake up to breakfast in the gentle morning sunshine before heading to a soft-sand paradise. Relax and swim your worries away or stroll through exotic markets that sizzle and scintillate your senses with the vidid colours and aromas of fresh fish and local produce.
Or dial up the adventure a few notches and make the most of the company's pioneering features, with rock climbing, ice-skate and surfing on the surf simulator. Or spend your evenings exploring a world of stunning gastronomy and entertainment whilst sipping on sumptuous cocktails and fine wines at the onboard casino. A Royal Caribbean cruise really is a cruise you will remember for a lifetime.
About Royal Caribbean Cruise Line Ships
This peerless fleet is divided into seven decadent cruise classes, ensuring that no matter what you want from your cruise holiday, whether it be a romantic grand tour or an action-packed family adventure, you're certain to find it.
The newest "Oasis class", for example boasts the thrilling DreamWorks Experience and the world's first floating amphitheatre - the Aquatheatre.
Oasis Class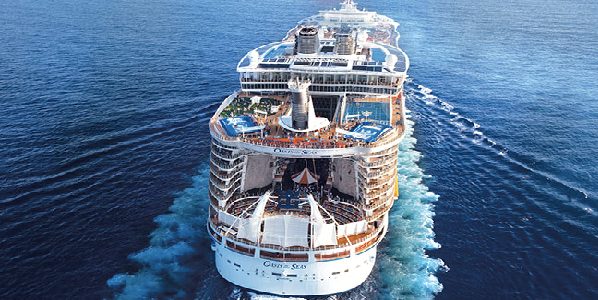 Discover luxury and indulgence on a whole new level with the Oasis Class ships, \which are the largest and grandest ships in the Royal Caribbean fleet. Go wild and feel the wind in your face as you fly through the air on a zip-line. Find shade from the eternal sunshine under a real tree in the park or head to the AquaTheatre and catch a performance that will make you smile and laugh all the way to dinner. Cruising Oasis Class is a cruise experience like no other.
Oasis Class Ships:
Oasis of the Seas
Allure of the Seas Dreamworks cruise
Quantum Class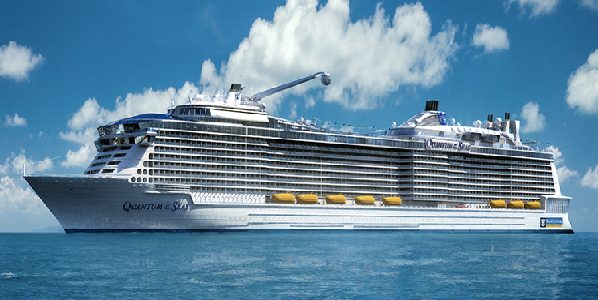 Set sail from New York and discover the very finest parts of the Caribbean, Bahamas and Bermuda on what is considered by many to be one of the most breathtaking cruises on earth. The ships are undeniably progressive, offering superior spaces and activities for living, relaxing and indulging. You'll even get to relax and indulge at Royal Caribbean private beaches of Labadee and CocoCay - now that's what you call exclusive!
Quantum Class Ships:
Quantum of the Seas
Anthem of the Seas
Ovation of the Seas
Freedom Class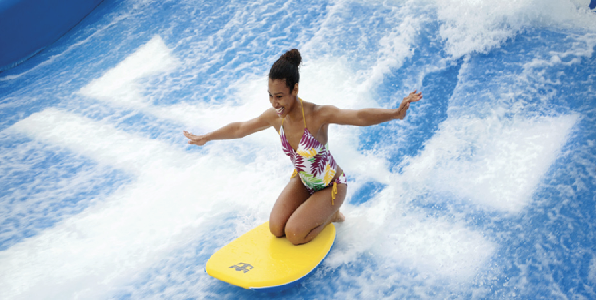 The name says it all: Royal Caribbean's Freedom Class ships offer unparalleled activities to keep even the most active of cruisers. Ride a wave at the industry-leading FlowRider or sign up for boxing training at the boxing ring. Or simply relax with alone or with a loved one (or as a family) at the waterpark, with an ice-cold drink and the reinvigorating sunshine on your back. This is what freedom feels like.
Freedom Class Ships:
Freedom of the Seas
Liberty of the Seas
Independence of the Seas (Sets sail from the UK)
Voyager Class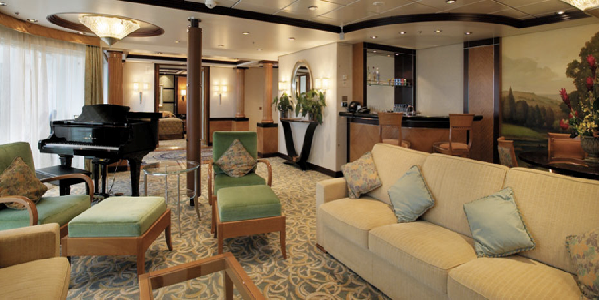 It's all about having "extra." It's about fun and undulgence, it's about rewarding yourself for all that time you spent working and looking after others. It's about you and the people who matter most to you. Jam-packed with exciting added extras, cruising Voyager Class means you can go ice skating or rollerblading on board, or practise your golf swing. And with stunning nightclubs and world-class DJs, you can enjoy your nights as much as your days.
Voyager Class Ships:
Voyager of the Seas
Explorer of the Seas
Adventure of the Seas
Navigator of the Seas
Mariner of the Seas Rock Wall
Radiance Class
For elegance and shear gastronomic extravagance, Radiance is first in class. Delight in speciality dining at numerous restaurants and cafes, and make the most of the sunshine with alfresco dining on deck. And with the Adventure Beach area to run riot at, Radiance Class is the ultimate family cruise holiday. Simply unforgettable.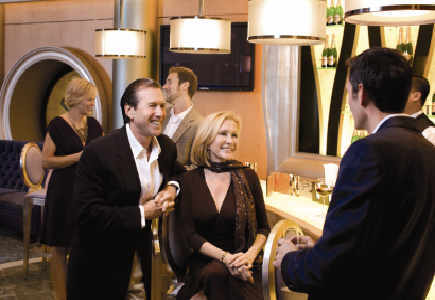 Radiance Class Ships:
Radiance of the Seas
Brilliance of the Seas
Serenade of the Seas
Jewel of the Seas Giovanni's
Vision Class
For a more romantic feel, Vision Class' intimate size is the perfect cruise companion. A little larger than Royal Caribbean's Sovereign Class, these gorgeous vessels are the perfect size to reach the most magical destinations on earth. Set sail on a Vision Class ship and prepare to be swept away.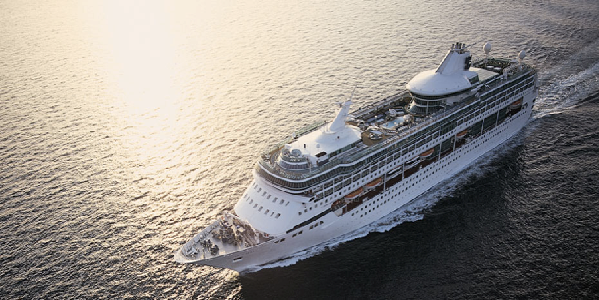 Vision Class Ships:
Vision of the Seas
Enchantment of the Seas
Rhapsody of the Seas
Grandeur of the Seas
Legend of the Seas
Splendour of the Seas Family Golf
Sovereign Class
The smallest of the Royal Caribbean cruise ship fleet, the Sovereign Class offers peerless intimacy and seduction indulgence for shorter voyages to the enchanted lands of Bermuda and the Caribbean islands. For intimacy and a taste of classic cruising with a modern twist, you simply must cruise Sovereign.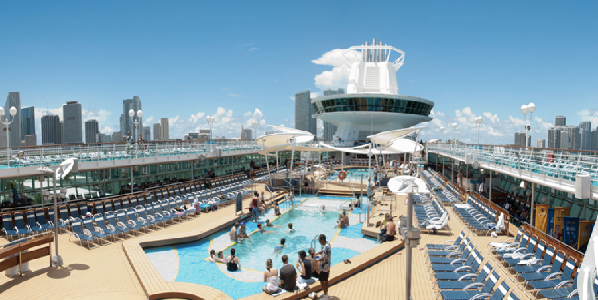 Royal Caribbean Cruise Line Entertainment and Activities
Cruising with Royal Caribbean is the a festival of fun, of dazzling dance performances and live music, and sidesplitting stand up comedy. It's a Broadway spectacular of West End-inspired shows and thrilling acrobatic performances. No matter what makes you smile, you'll find it on board a Royal Caribbean cruise holiday.
The DreamWorks Experience
Stow away aboard the Allure of the Seas, the Oasis of the Seas, Liberty of the Seas or Freedom of the Seas and immerse yourself in the wonderful worlds of Shrek, Madagascar, Kung Fu Panda and co.. These are the sort of magical moments you and your family will cherish forever.
World-Class Theatre
With classic theatre performances such as Chicago, Hairspray and Mamma Mia to enjoy, there's something for even the most discerning drama fanatic. It's high-energy and pure, passion, with something for all ages and tastes.
AquaTheater
From heart-stopping acrobatics to baffling synchronised swimming, the AquaTheatre is a colossal and totally unequalled dose of entertainment. Exlcusive to the Oasis Class ship, Allure of the Seas, with the stars in the sky and the shimmering, moon-lit ocean as backdrops, it's an experience worth writing home about.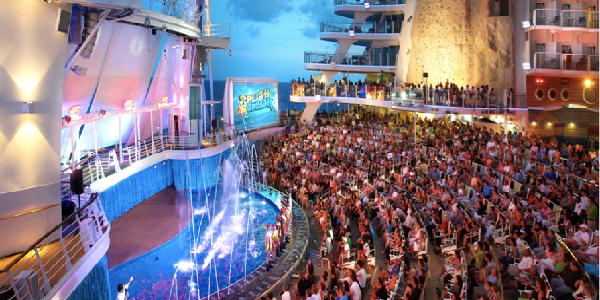 Health, Fitness and Wellness
Treat yourself to extravagant spa treatments and soothe those aching muscles with long massages and relaxing sessions in the saunas and whirlpools. Take a fitness class or get your blood pumping with invigorating work outs at the gym and runs around the outdoor running tracks.
Other onboard facilities and activities include:
Luxury Shopping
Library
Central Park
Carousel
3D Cinema
Live Music
Comedy Shows
Mini Golf
Gaming Lesson
Royal Promenade
Multiple Theatre Shows
Pools
AquaTheater
Parades
Casino
H20 Zone
Ice Spectacular
Dance Classes
Jogging Track
Ice Skating
FlowRider®
Zip Line
In-Line Skating
Call us now on 0844 482 6080 to book one our latest Royal Caribbean cruise deals, or read on to find out more
Destinations Visited by Royal Caribbean Cruise Line
Royal Caribbean sail will take you to the world's most beautiful and fascinating destinations. And for a truly special dose of unadulterated luxury, you can set sail from Southampton, eliminating the need to fly to your departure port.
Whether you're in search of romance, family fun or a generous dollop of winter sun, you'll find it at one of these breathtakingly beautiful destinations. And, of course, because you will be cruising, you can wake up to a new world to discover every single day.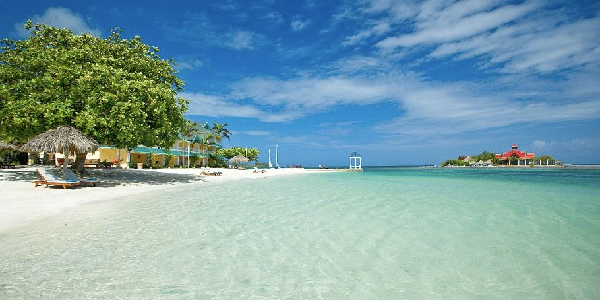 Immerse Yourself in Culture and Romance with a Mediterranean Royal Caribbean Cruise
Discover an ancient and fascinating world of culture and heritage. Nowhere else on earth crams so much into such a small space. Roam Rome's battle-scarred coliseum and go shopping with the rich and famous in Cannes. Or sip on espresso in Florence and explore the culinary delights of Greece and Barcelona before rummaging through the hustle and bustle of vibrant Turkish bazaars. Cruising the Mediterranean is anything and everything you could ever dream of.
Discover the Magic of Northern Europe with Royal Caribbean Cruises
Set your camera to "epic" mode - the landscapes of Northern Europe will take your breath away and stop you in your tracks. Picture peaceful lagoons and lakes bordered with vertical cliffs of lush green ferns and arctic blue waterfalls. See the Norwegian fjords from the top deck and race like Bond through the Finnish Archipelago in a powerboat. Or stroll the picture-perfect streets of Denmark and Sweden, stopping only to sample oven-warm pastries and Smörgåsbords of traditional rustic fare. And Bruges… the stunning and utterly charming "Venice of the North." The list goes on, and so too will your smile.
Dance to the Calypso Rhythms of the Caribbean with Royal Caribbean Cruises
Paradise found. The islands of the Caribbean are everything you dreamed them to be: power-soft sands and pure azure waters, tropical palms and coconut cocktails in the sun.
Pick an island, pick a beach, and prepare for days filled with snorkelling and rainbow-coloured fish, and hiking through some of the world's most spectacular national parks. For romance and uncompromising relaxation, it simply has to be the Caribbean.
Go Wild with Royal Caribbean Cruises in Alaska and Canada
Because after all, cruising is the ultimate adventure. Explore the snowcapped wonders of Alaska and the luminous blues of Hubbard Glacier. Don your captain's hat and take a chopper ride over the awe-inspiring Juneau Ice Field or race dash through the snow with a once-in-a-lifetime dogsled ride.
And then there's the autumnal palettes of burnt autumnal colours of New England, the copper and gold, the cherry and chocolate. Chow down on traditional lobster bakes before boarding a schooner to watch whales spin and breach high above the waters. Dramatic beyond words.
Cruise the Far East with Royal Caribbean
Explore the worlds of the spiritually enlightened, of gilded temples and bustling streets. Feast on traditional Asian cuisine at colourful street markets and, in only a few short steps, discover the total opposite with some of the world's most contemporary and tallest skyscrapers. Nothing shouts "Progress!" quite as loudly as these stunning cities of contrast.
Hire a tuk-tuk and take a tour through the pan-fried chaos of Bangkok or trek to the remote temples set deep in the heart of the Cambodian jungle. Or take it easy with a drink and a good book and indulge in tropical relaxation on the crystalline beaches of Vietnam. Cruising the Far East with Royal Caribbean will leave you utterly speechless and radiantly happy.
Cruise Down Under with Royal Caribbean in Australia and New Zealand
Just imagine how you will feel as you sail into Sydney, with the shimmering white sails of the Opera House and the handsome silhouette across the soft blue sky. Back on dry land you'll discover what is easily one of the world's most cosmopolitan and exciting cities. Shop your way to heaven and dine at restaurants that will seduce with gastronomic delights all the way to the city beaches, where you can soak up the sun and surf to your heart's content. For a dose hip and trendy sophistication, head to the cultural melting pot of Melbourne, where you'll find quaint boutiques and craft coffee house - no one takes their coffee quite so seriously.
And to top it all off, only a short voyage away you can hike through breathtaking scenery and abseil down the waterfalls of New Zealand. A one-one-a-kind beauty natural beauty spot, you'll fall in love with this dramatic landscape, and with its cuddly koala bears and inquisitive wallabies.
In fact, cruising the vast and unfathomably diverse landscapes of Australia, New Zealand and New Caledonia, is something you have to see to believe. Just imagine the stories you'll be telling at the dinner table after a trip like this!
Discover Paradise in the Bahamas & Bermuda with Royal Caribbean Cruises
Holiday with the rich and famous at Royal Caribbean's very own private island, CocoCay. Sip cocktails and drink in the soothing sights of turquoise waters that are alive with the dance of dolphins and electric coloured fish. The Bahamas is a balmy paradise like no other.
And as if that's not enough, nearby in Bermuda you can stroll through tropical gardens and pastel-hued streets or relax on the famous pink-sand beaches. Laze through your afternoon at a leisurely pace, with afternoon tea and a spot of cricket or feel the adrenalin kick in as you real in a lively blue marlin on your deep sea fishing adventure. It won't take long to discover you're inner explore in the Bahamas and Bermuda.
Fall in Love with Latin Culture with a Royal Caribbean Cruise in South America
Climb the gargantuan mountain of Machu Picchu in Peru or discover the sounds and steam y sights of the rain-forests in Brazil, South America will move you, body, heart and soul.
And you can take it easy here, too, with the beautiful people of Ipanema Beach or Copacabana. The expansive and utterly beautiful beaches of Uruguay will take your breath away and the ultra-stylish city of Buenos Aires will have your heart pounding to the tango rhythms and aromas of freshly-roasted coffee. March with the penguins that roam free in the Falkland Islands or feel the wind in your hair as you sail to the very tip of Cape Horn - you'll be seduced at every turn, on a Royal Caribbean cruise in South America.
Royal Caribbean Cruise Departure Ports
Europe
Amsterdam, The Netherlands
Barcelona, Spain
Port of Dover, England
Genoa, Italy
Harwich , England
Istanbul , Turkey
Lisbon, Portugal
Oslo, Norway
Southampton, England
Stockholm, Sweden
Civitavecchia (Rome ), Italy
Venice, Italy
North America
Baltimore, Maryland
Bayonne ( Cape Liberty Cruises Terminal ), New Jersey
Boston, Massachusetts
Genoa, Italy
Colon, Panama
Ensenada, Mexico
Fort Lauderdale , Florida
Galveston, Texas
Honolulu ( Oahu ) , Hawaii
Los Angeles, California
Miami, Florida
Norfolk, Virginia
Port Canaveral, Florida
San Diego, California
San Francisco, California
San Juan, Puerto Rico
Santo Domingo, Dominican Republic
Seattle, Washington
Seward, Alaska
Tampa, Florida
Vancouver, British Columbia
South America
Buenos Aires, Argentina
Rio de Janeiro, Brazil
Sao Paulo ( Santos ), Brazil
Asia
Hong Kong, China
Singapore
Shanghai, China
Australia and New Zealand
Perth ( Fremantle ), Australia
Sydney, Australia
Dubai, United Arab USA
Bars and Restaurants On Board Royal Caribbean Cruise Line Ships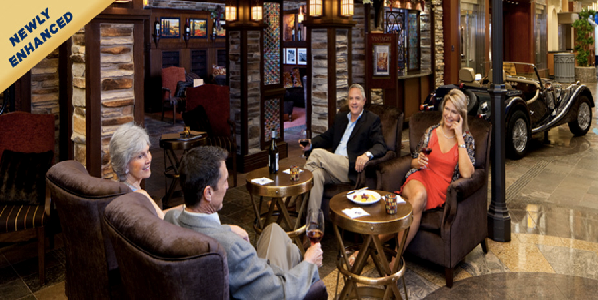 Gastronomy is everything and Royal Caribbean make sure every meal is a memorable experience in its own right. Treat yourself to five-star luxury with multiple courses and silver service in the Main Dining Room, perfect for those all-important romantic moments and, of course, an ideal way to spend time together as a family. After dinner, waltz over to the piano lounge for cocktails and conversation, or turn the sophistication dial up a few extra notches at the Vintage Wine Bar to discover a whole new world of decadence.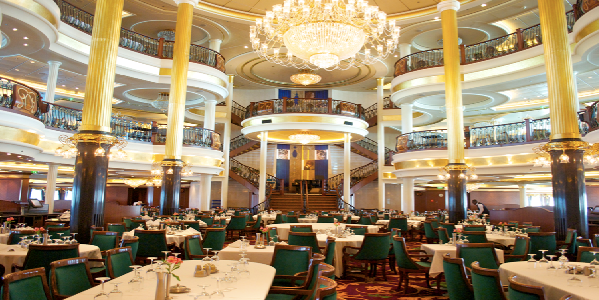 But on Royal Caribbean cruises, it's not all about black-tie and formal dining. Why not grab a pizza at the New York-inspired Sorrento's Pizza joint or try a bit of everything at the Windjammer Cafe, where you can enjoy global cuisine whilst taking in the spectacular ocean views. Indulge in the flavours of home, with a pint and a newspaper at the traditional English pubs and sports bars.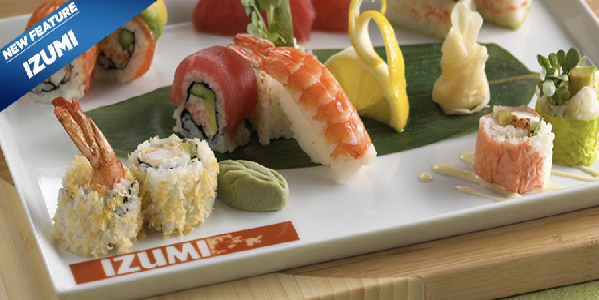 Sushi lovers will go soy-sauce crazy at Jade Sushi, where you can enjoy Asian fusion and the classic sushi roll flavours. And for vintage Americana, Johnny Rockets' 50s decor and delicious hamburgers is sure to bring a huge grin to your face. You'll even get your own jukebox to play all your old favourites. When dessert calls, run over to the Ice Cream Parlour for classic fudge sundaes, shakes and a world of stunning ice-creams and toppings. There is a time and a place for self-indulgence and this is it.
Or, of course, you could just take it easy with room service, and enjoy breakfast, lunch or dinner on your private veranda, alone or with the people who matter most to you. It's your holiday, so do what you want to.
Other Royal Caribbean Bars and Dining Venues Include:
Chops Grille Steak House
Seafood Shack
Vitality Café
Solarium Bistro Buffet
Seaview Café and Deli
Wipe Out Café
English Pubs
Sports Bars
Champagne Bar
Pool and Deck Bars
Viking Crown Lounge
Vintages Wine Bar
Cocktail Pianist
Royal Caribbean Cruise Line Family Cruising and Childcare Services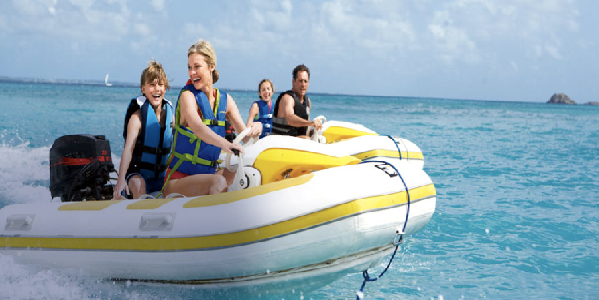 It's simple: When the kids are happy, you're happy. And that's why Royal Caribbean Cruises provide an extensive and considered list of activities and services to keep your little ones content at every moment. This includes fun activities for kids between 6 month to 17 years old, and family dining options that will have you all smiling from ear to ear.
Childcare Clubs and Services
Aquanauts (3-5 years)
Explorers (6-8 years)
Voyagers (9-11 years)
Teen -only Spaces for Teens Aged 12 to 14 and 15 to 17
Babysitting Service
Take full advantage of Royal Caribbean's fully qualified and experienced babysitters. The service costs $19 per hour for up to three children (over the age of 12 months), but you will free to fully relax and enjoy some proper "you time" - which let's face it, is absolutely priceless.
Take advantage of our Babysitting Service (for children aged over 12 months) and enjoy some time together. Offered in a group setting or individually in your stateroom. Available on selected ships at approximately $19 per hour, for up to three children in the same family.
Royal Caribbean Cruise Line Cabins and Accommodation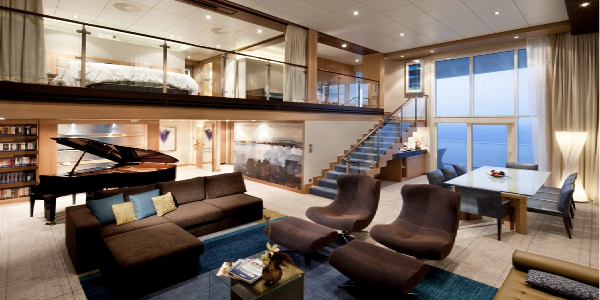 With industry-leading cruise cabins and some of the most luxurious features to sail the seven seas, your stunning Royal Caribbean home will be a haven of peace and tranquility, an escape within an escape.
Interior Rooms
From interior staterooms with breathtaking views of the vibrant Royal Promenade to the Ocean View rooms that allow you to watch the sun rise and fall in the spectacular of ways, even the most basic of Royal Caribbean's cabins offer unrivalled luxury.
Suites and Deluxe Suites
For something truly magical, book a Suite or a Deluxe Room, which are deluxe staterooms equipped with private balconies, bars, baths and lounge areas. You can even indulge in a special concierge service and full room service, so you can experience the ultimate in style and luxury without even leaving your room.
Accesible Staterooms
For guests with mobility and/or other disabilities, Royal Caribbean offer a sumptuous selection of luxurious staterooms which are fitted with state-of-the-art facilities such as ramped bathrooms, raised toilet seats and accessible balconies. But no matter what your requirements are, Royal Caribbean will see to it that you are totally happy and content, ensuring you are free to fully indulge in your luxury cruise holiday.
Crown Loft Suite
Amply spaced out over two levels, the Crown Loft suites are peerless luxury living spaces featuring contemporary design and elegant features. Breathe in revitalising lungfuls of sea air as you watch the sun melt into the sea from your private balcony and indulge in the lap of luxury with all the comforts of home.
Sky Loft Suite
With even more space to play with, these double-decker apartment-style suites provide ample space for family living, with luxury dining spaces and private balconies. Enjoy the master bedroom, where you'll find Royal King beds, and treat yourself to the privileges that come along with this decadent space, including priority check-in and complimentary concierge.
Royal Loft Suite
As the name suggest, The Royal Loft Suite is the largest and most luxurious of the Royal Caribbean loft apartments. Superior comfort and features make this the ultimate way to cruise in the modern world.
Features include:
Baby Grand piano
Indoor and outdoor dining rooms that seat eight
Private wet bar
Library
Extended balcony with LCD television, entertainment area and Jacuzzi
Master bedroom and bathroom on loft level (with bathtub, shower, two sinks and bidet)
Four twin beds (can convert to Royal King beds)
Bath and shower on main level
Accommodates up to 6 guests (1,524 sq. ft./141 sq. m., balcony 843 sq. ft./78 sq. m.)